More than 180,000 people in northern California have been told to evacuate their homes after both overflow channels at the tallest dam in the US were found to be damaged.
The emergency spillway of the 770ft (230m) tall Oroville Dam was close to collapse, officials said.
The excess water has now stopped flowing.
However, late on Sunday, Butte County Sheriff Kory Honea said the evacuation orders remained in place.
Water levels in the reservoir have risen following heavy rain and snow after years of severe drought.
It is the first time that Lake Oroville, which lies 65 miles (105km) north of Sacramento, has experienced such an emergency in the dam's near 50-year history.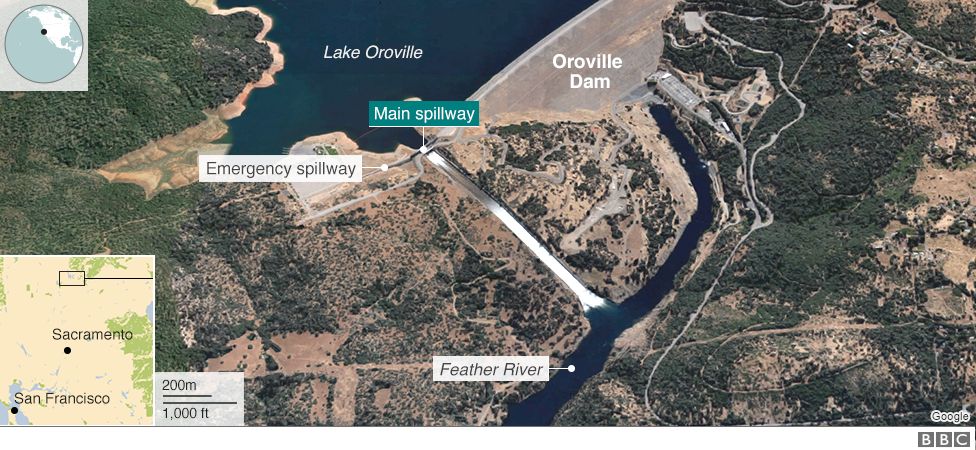 In a statement posted on social media on Sunday afternoon, Mr Honea ordered residents to evacuate, repeating three times that it was "NOT a drill".
The California Department of Water Resources warned that the emergency spillway next to the dam was "predicted to fail".
Residents of Oroville, a town of 16,000 people, were told to head north.
There was gridlock on roads heading out of the town, with some evacuees complaining that they should have been given more warning.